(SANTA ANA, CA) – Guests without a boarding pass can access the secure areas of the John Wayne Airport Terminal with an OC AirPASS (post-security access pass) to shop, dine, watch planes, and greet friends and relatives when they arrive at the gate or accompany them before their flight.
"As more people take to the skies to travel, keeping our guests safe and secure is our top priority at John Wayne Airport," said Barry Rondinella, Airport Director. "We are ready to welcome our passengers and OC AirPASS guests back to an environment that is cleaner, safer, and ready for business."
Guests traveling through JWA can expect to experience several measures designed to keep guests safe and are encouraged to review the Airport's Healthy Travels practices before arriving at the Terminal. Face masks are required in all U.S. airports under federal law.
Image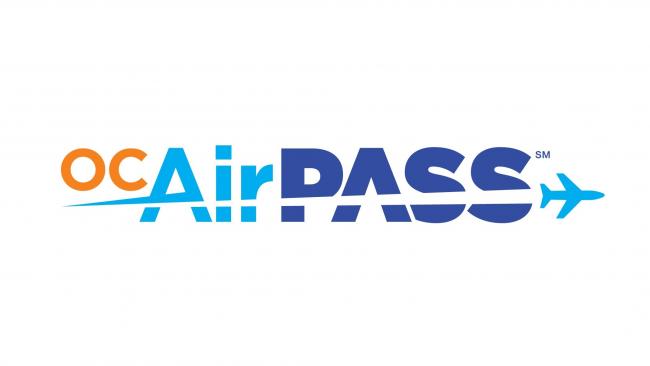 Obtaining an OC AirPASS:
Check-in at the Information Booth in Terminal B (Lower Level, Baggage Claim) between 6 a.m. to 7 p.m. and present a valid government-issued ID.
OC AirPASS is non-transferrable and valid only on the date of issuance.
After check-in, visitors will proceed to a TSA checkpoint (Upper Departure Level) for screening and inspection.
Visitors are limited to (1) personal item (hand luggage not allowed) and must comply with the same TSA screening and inspection procedures as ticketed passengers. More information about what you can bring through security screening is available here.
An adult with a visitor pass must accompany minors under the age of 18 at all times.
Visitors are responsible for all parking fees and must exit the Terminal by 11 p.m.
Concession operating times vary. For a list of food and shopping options, visit www.ocair.com/travelers/dine-shop-relax/.
To learn more about the OC AirPASS program, please visit www.ocair.com/travelers/services/oc-airpass/ or call Customer Relations at 949-252-5200.
To view a list of frequently asked questions regarding COVID-19 and current impacts at John Wayne Airport, visit www.ocair.com/covid19.