(SANTA ANA, CA) – John Wayne Airport's K-9 Ambassadors and their handlers in the AirPAWS Therapy Dog Program are excited to be back in the Terminal, welcoming guests and making travel a lot less "ruff" and a lot more "PAWs-itive."
Image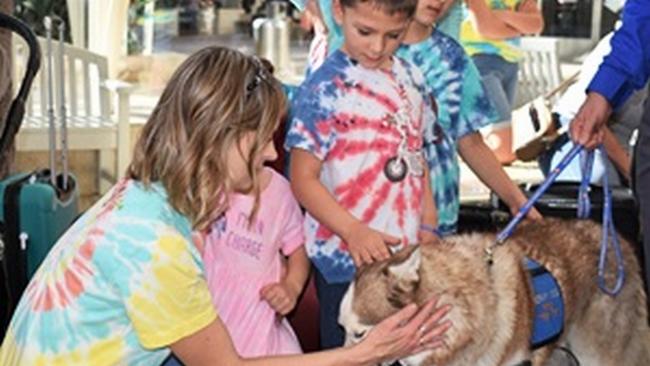 Through a partnership with OC Animal Allies, certified AirPAWS K-9s and their handlers will roam the Thomas F. Riley Terminal and interact with guests as they wait for their departing flight. Research shows that contact with therapy dogs can provide physical and mental health benefits, including reduced anxiety, diminished pain, and lowered blood pressure in addition to providing comfort and aiding in relaxation.
AirPAWS handlers will wear a face covering and practice Healthy Travels measures implemented throughout the Terminal following County and State guidelines to protect the health and safety of all passengers and guests. To learn more about the ways that we have upgraded our clean and safe to cleaner and safer, please view our Healthy Travels video or visit www.ocair.com/covid19.
OC Animal Allies is dedicated to providing the benefits of therapy dogs to the public while educating about responsible pet ownership and advocating against animal cruelty. Formerly known as the OCSPCA, the non-profit organization currently works with senior citizens, children affected by autism, and crime victims through the PANDA program at the Orange County District Attorney's Office.
To learn more about the AirPAWS program, visit www.ocair.com/communityrelations/airpaws.