Image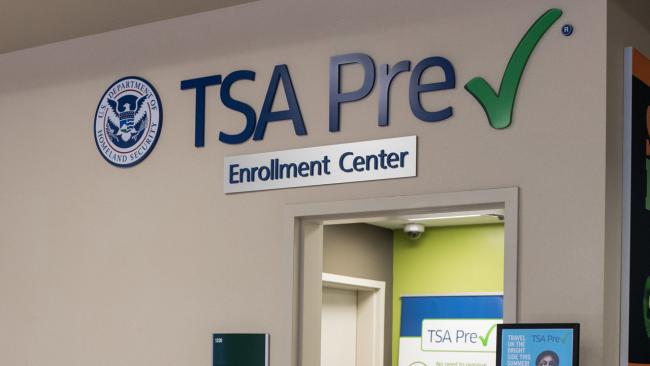 Through the TSA Pre✔® vetting process, information is embedded in a barcode on your boarding pass. This information alerts TSA agents that you are eligible for expedited screening. In the TSA Pre-Check lane you may no longer need to remove the following items:
Shoes
3-1-1 compliant bag from your carry-on (liquid/gel restrictions still apply)

Laptop from your bag (if your bag is cluttered or electronic items are stacked on top of each other, TSA may require removal)

Light outerwear or jacket
Belt
Visit the TSA Pre✓® website for more information on the program.
The TSA Pre✔® Enrollment Center at John Wayne Airport is located on the Arrival (lower) Level of Terminal C, near Baggage Carousel 7, next to the U.S. Customs exit. While walk-ins may be accommodated, travelers are encouraged to pre-enroll and/or make an appointment online at www.TSA.gov or by contacting the Universal Enrollment Services Call Center at 855-DHS-UES1 (855-347-8371) Monday through Friday from 8 am to 10 pm (ET).