Image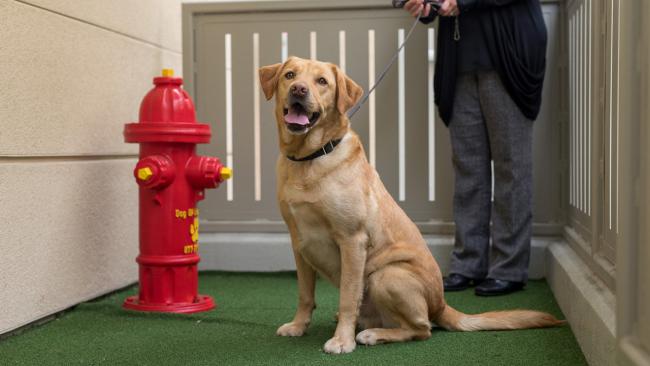 JWA travelers accompanied by service animals or family pets can enjoy the convenience of three Animal Relief Areas while at the Airport. Animal Relief Areas are located on the Arrival (lower) Level outside of Terminal A near the entrance to Parking Structure A1, outside of Terminal C near the entrance to Parking Structure C and on the secure side of the Terminal near Gates 12 and 13 (Terminal Map).
Owners are asked to clean up after their animals, using the waste disposal bags and receptacle provided.
Please be advised that - with the exception of service animals - uncaged animals are not allowed in the Terminal.